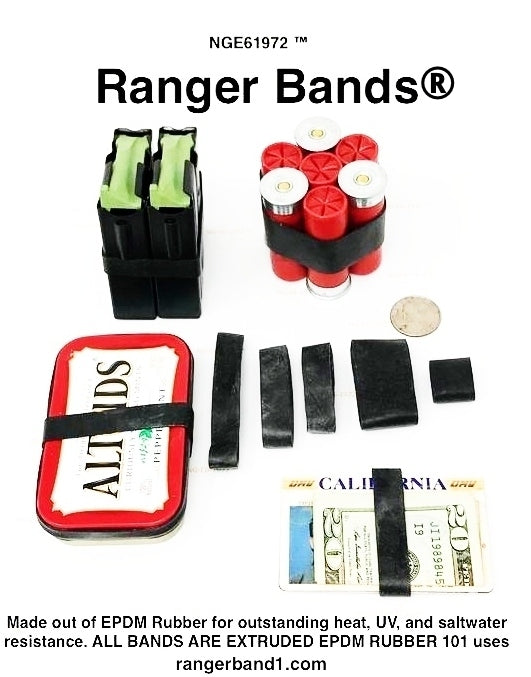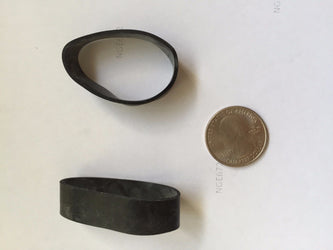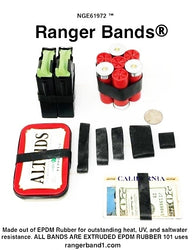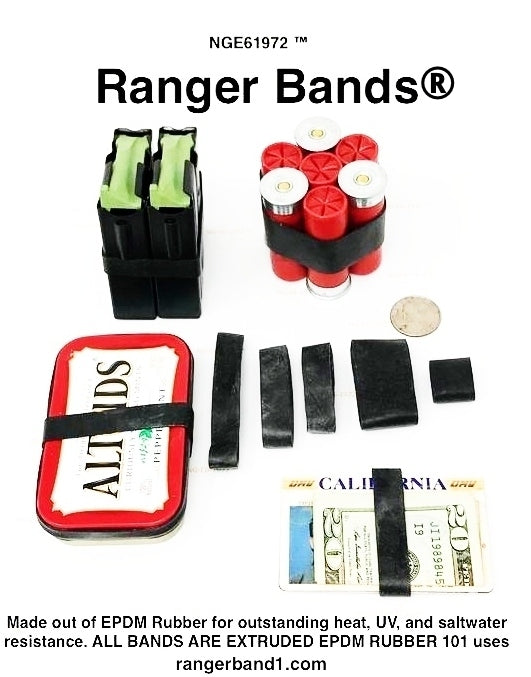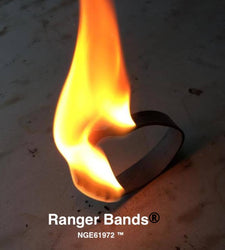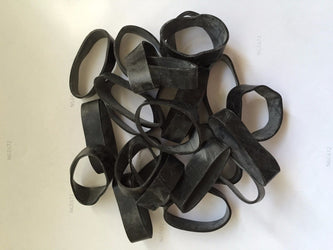 Regular price
$ 11.99 USD
Regular price
Sale price
$ 11.99 USD
Unit price
per
Sale
Sold out
View full details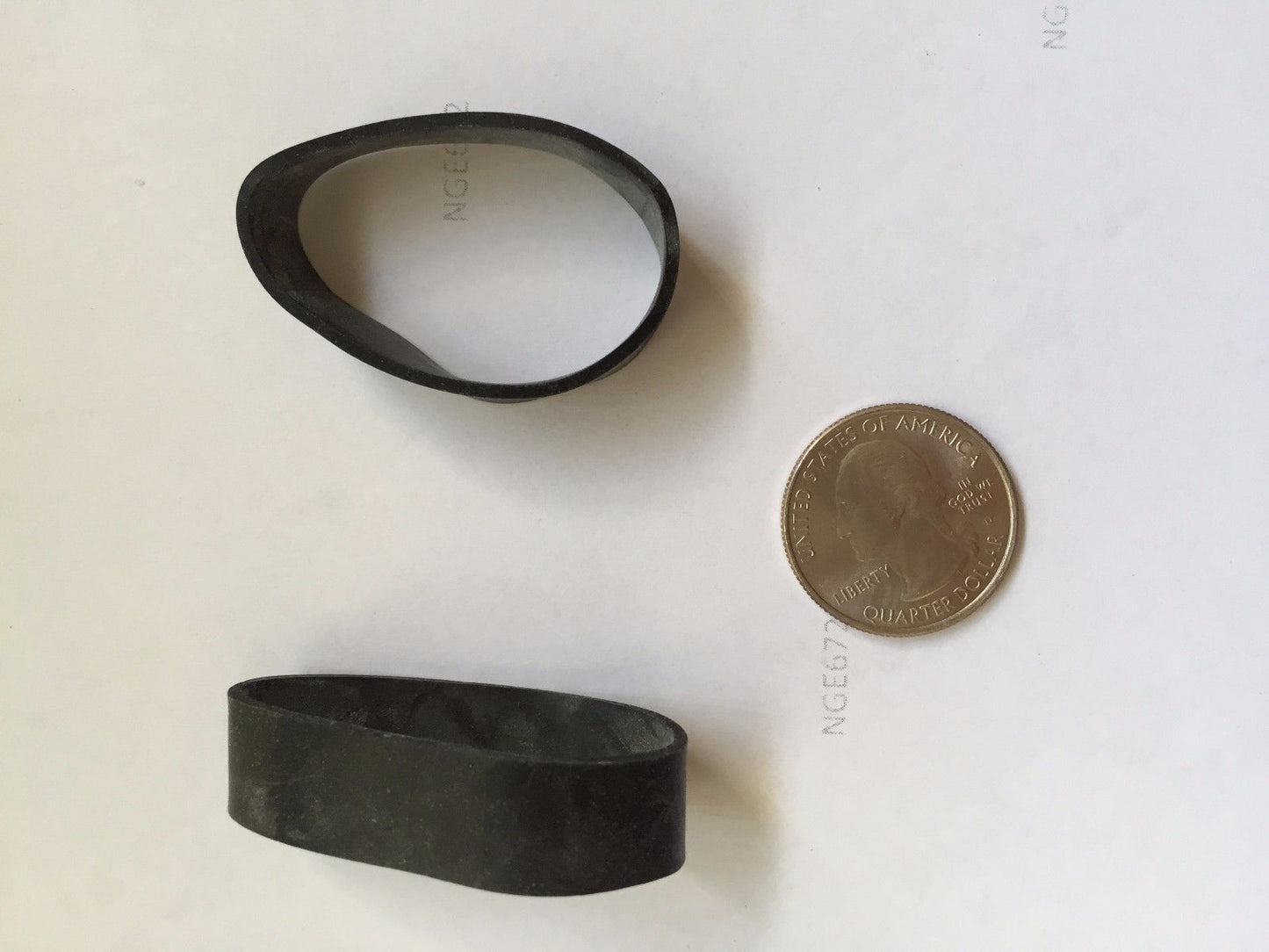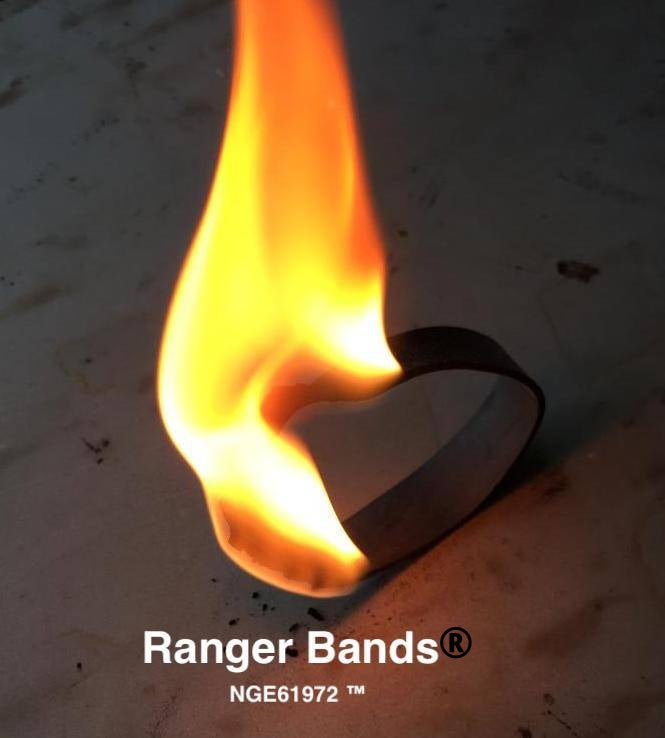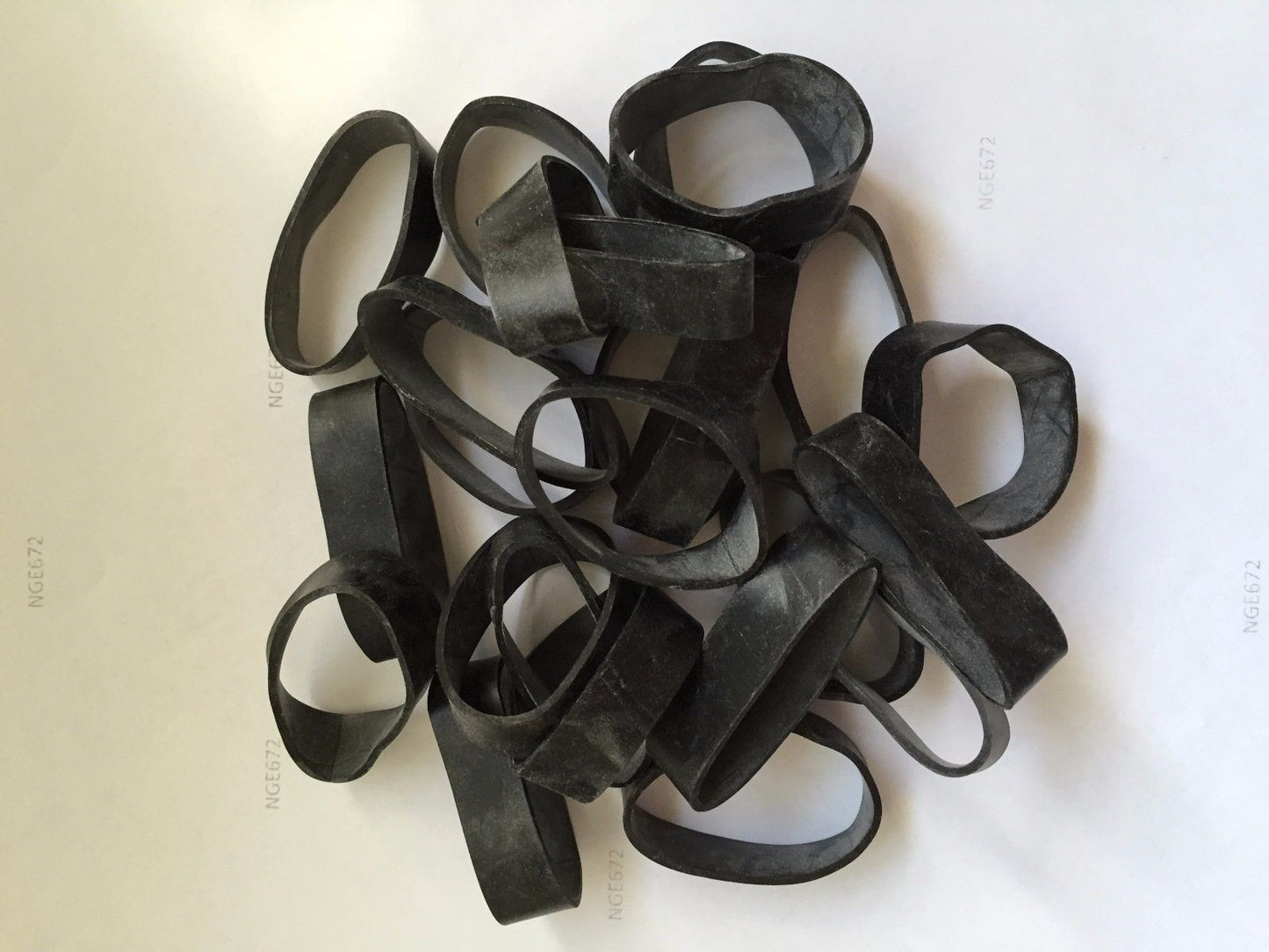 Disclaimer: all pictures on label are props and don't represent package content.
Clips, shells, Altoids tin, quarter, driver's license and 20 dollar bill.
Not included.
NGE61972 ™
Made out of Heavier Compound EPDM Rubber for outstanding heat, UV, and saltwater resistance. ALL ARE EXTRUDED Heaver Compound RUBBER. ABOUT 1/2 INCH TALL 1-1/8"-1-1/2 INCH DIAMETER Ranger Bands EPDM Secure ropes, cords, cables, hoses, lines, straps, bandoliers, magazines, bipods, belts, suspenders, antenna.

Ranger Bands 45 Random made from Heavier Compound rubber for survival and strapping gear
ABOUT 1/2 INCH TALL

1-1/8"-1-1/2"

 DIAMETER +/- 0.1250
survival and strapping gear good for fire starters
Qty 45: Random 1/2" Tall by 1-1/8"-1-1/2" Diameter (2"-2 1/5 long when laid flat) ( all dimensions +/- 0.250)
Not Bicycle Tubes Extruded Bands Made From EPDM Rubber 101 uses
In stock! Usually ships within 24 hours.
Ranger Bands®
WHAT ARE RANGER BANDS®
Ranger Bands are strong, super durable rubber bands, which are known for being useful in a variety of applications. Ranger Bands are said to have been first adopted by Army Rangers. Now used by all branches of the military, parachutists, police, swat, homeland security, border patrol and outdoor enthusiasts. We began making ranger bands for the public years ago for attaching items to military style backpacks. Strapping small survival kits closed. Fire starters for survival situations they start easy and burn hot. Non slip gripping surface for items like flash lights, gun grips, and knife sheaths. They are also good for anything else that you can think of. I started off using a jig to cut up used bicycle tubes in 2004 working for J&B Importers we just moved to are new warehouse from Fontana to Redlands CA , in 2008 I went to new bicycle tubes. I couldn't keep up with my sales and needed an automated way to produce the bands. Got some quotes from Taiwan but decided I wanted Made in the USA. I found a US manufacture in 2015 that was all ready making bands with their trade mark for the US ARMY. We worked together on the creation of 9 sizes in two different formulas of EPDM rubber.In stock! Usually ships within 24 hours.